AeroSense Headrest for Aeron Chair
Ergonomics for Work and Relaxation
Complete Your
Seating Experience

Emptiness
on the head and neck area is probably a sensation shared by most, if not all Herman Miller Aeron Chair owners.

AcuteConcept's AeroSense Headrest is the Only product that enables you to work with Reduced Stress on the Aeron Chair with fully lockable, adjustable Head, Neck, Shoulders and Upper Back Muscle Support.

You would also be able to Recline, Rest and Relax, or even take Power Naps on the world's most loved designer chair.
The Missing Piece

AcuteConcept's AeroSense Headrest completes the Ergonomics Equation by infusing the most-wanted Relaxation Elements into Herman Miller's Aeron Chair.

Finally…
The Search for the Missing Piece Ends Here.

So let's feel the Difference and Fall in Love with the Aeron Chair… Again!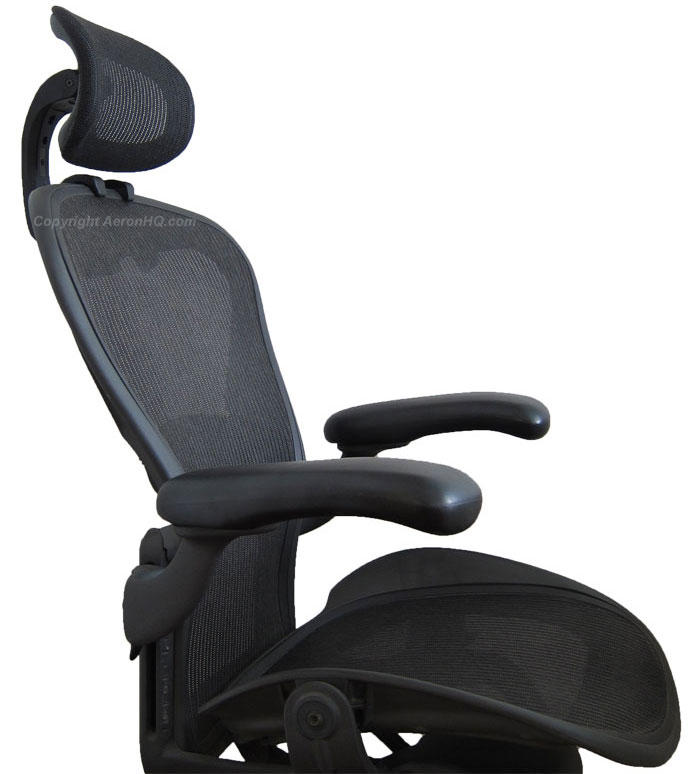 Design and Philosophy
The Concept Behind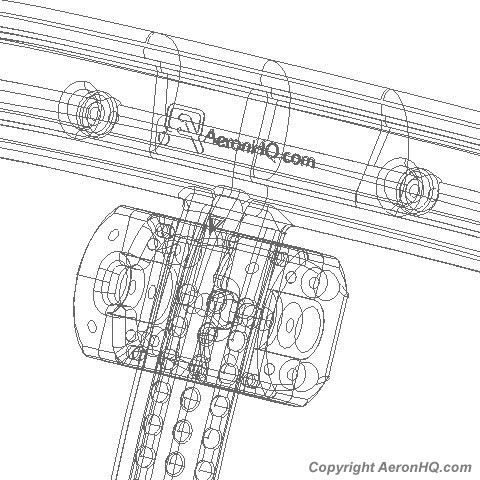 Originality
The Goal : An Original, Stylish and Harmonic Design that Blends-in with the Aeron Chair
Yet the Design must to be Functional, Thoughtful and Extensible
From the ground up, we started from the drawing board to clay prototype, to ProE CAD/CAM modeling, to mold making and casting… the elements were tested, refined and finalized.
Quality
Crafted from Glass Fiber Reinforced Polyamide for the body, PA66 Polymer and Beryllium Copper Alloy for the moving parts. AcuteConcept's AeroSense Headrest is built into its core for optimal structural and mechanical strength.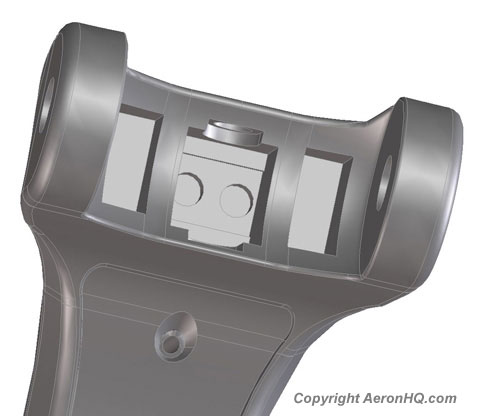 Personality
We are strong believers of Individuality. No single choice would be satisfactory for everyone. With that philosophy in mind, we strive to avoid presets and provide freedom of choice whenever we could during the construction of the perfect headrest.
For instance, the Convertible Dual Mode Socket allows users to choose between two locking modes based on personal preference.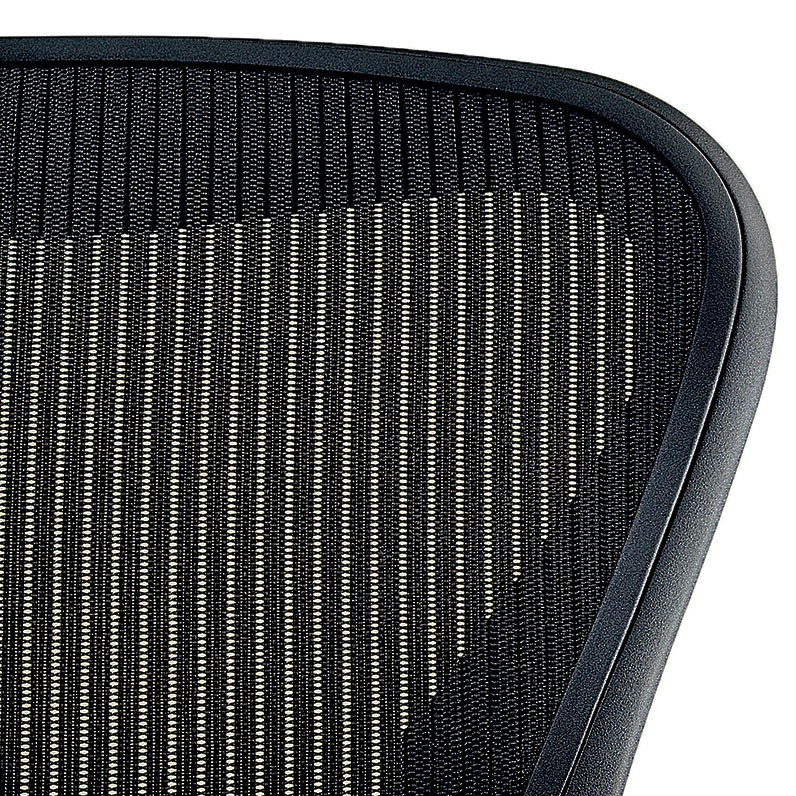 Consistency
Matching Pellicle Classic Mesh Fabric Pattern and Body Finishing with the Aeron Chair.
Comprehensive
Engineering
Extensibility
Thoughtful Add-on maximizes Return of Investment (ROI). Further extending the Aeron Chair's full potential.
Coat Hanger is available Now.
Other types of Add-ons are in planning.
AeroGrip
Perfect Fit Headrest Mount custom engineered for the Aeron Chair.
Built from Aeron Chair 3D precision data. Provides Scratch-Free, Non-Intrusive and Secure headrest installation.
Adapts to Virtually Everybody
Fine-tuning is critical for all Aeron Chair owners
AcuteConcept's AeroSense Headrest is equipped with a 3-way Adjustments System that is Securely Lockable in All Orientation. Providing unlimited settings that would customize to virtually everybody.

AeroSense Headrest is compatible with All Aeron Chair sizes: A, B and C.


Ease of Installation and Adjustments

Easy Installation under 3 minutes. Everything included for an Out-of-the-Box Setup Experience.

Ongoing adjustment of tilt and height can be done Tool-Less and Effortlessly, while the hex key required for occasional forward / backward adjustment is conveniently concealed in a specially designed magnetized compartment within the headrest body for easy and instant access to the tool when required.
Ingenious Locking Designs
The foundation of the robust and highly flexible 3-way Adjustments System is based on the combination of the following thoughtful locking designs:

ClickLoc
Ball-Bearing slider module provides Secure Tight manual locking, stepped Tool-less adjustments
FlexiShift
Spring module provides Permissive locking, 6 (Six) Angles Tool-less shifting adjustments
SecureHelix
Revolutionary Helix Core design provides Secure Tight Auto-locking and Fine Tuned adjustments with self-contained hex key.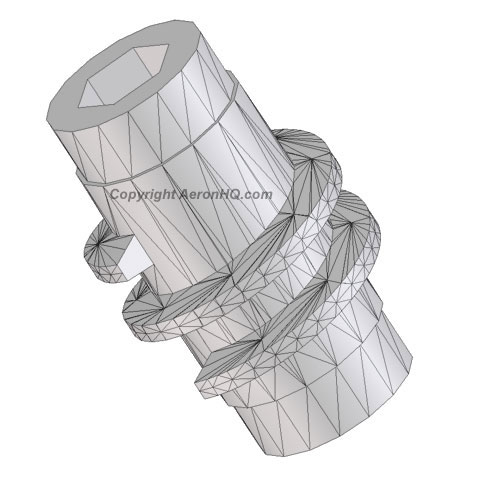 Locking modes and their respective properties:
Adjustment
Locking Mode
Range
Height
ClickLoc
9 – 15.3cm in 9 steps
(chair edge to pillow midpoint)
Tilt
FlexiShift or SecureHelix
(Convertible Dual Mode Socket)
Shift or Fine-tuning
60 Degrees
Forward-Backward
SecureHelix
Fine-tuning
approx. 14cm
Aeron Chair is NOT included with Purchase
---
Free Coat Hanger Bundle
Introductory Special Offer
Limited Time Offer, While Supplies Last!

Free Coat Hanger Addon ($15 value)
AcuteConcept AeroSense Headrest for Herman Miller Aeron Chair
Accessories & Spare Parts
Installation Tools
One Year Limited Warranty
Coronavirus Pandemic:

Shipping Rate reflects higher express service costs due to Global freight reduction.

Buy Now View Cart
AeroSense Headrest
with Coat Hanger Addon